Roofing Installation, Replacement, and Repair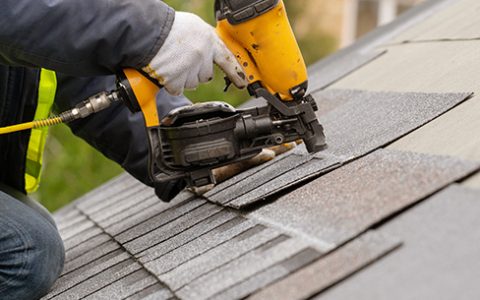 When Colorado's hailstorms hit, they can cause devastating damage to your roofing system, which may lead to leaks and other problems inside your home. Therefore, it is crucial to have an expert roofing contractor at your side to take care of your roof not only during hailstorms but all year round.
At Sonners Contracting Inc., we offer premier roofing solutions in Denver and the surrounding areas. From minor repairs to a total roof replacement, our team is committed to providing high-quality and reliable workmanship at a reasonable cost – no matter what the size of the project. You can trust us with your insurance claim paperwork as well – we'll make sure you're covered before starting any work!
Why Work With Us?
We are a locally owned and operated company. Our team has successfully completed about a thousand of roofing projects in our 15 years of experience.
We offer exceptional customer service – this means you can reach out to us right after the storm passes, or when no other contractor is available, and we'll be there to help!
We have a perfect track record in all of the 23 municipalities we are licensed to work in. All our permits are up-to-date!
We have never had to file a claim against our $1,000,000 general liability insurance policy in seven years of service.
Our Roofing Services
Sonners Contracting Inc. offers the best residential roof installation, repair, and replacement services around! We are licensed and insured and we provide a 24-month labor warranty on our work so you have peace of mind when it comes to your home's roof. Plus, we will assist you with any manufacturer warranties on top of what we provide!
In our 15 years of roofing experience, we have seen it all and done it all. We know what type of materials to use on your roof for maximum performance, so you can rest assure you are getting the very best roof installation solutions. We always honor our warranties and will also help you file any insurance claims after the storm has passed.
If you require any roofing service, we will be there for you every step of the way – from start to finish.
At Sonners Contracting Inc., our experts can replace your existing roof with a high-quality new roof quickly and efficiently. Our trucks deliver materials to the job site to avoid delays and we ensure a quick turnaround time as promised. Once complete, our team cleans the entire property and removes any nails or other left-over materials used during the roof replacement process. Get an estimate today!
When roof repairs are necessary, you need to hire an expert roofing company for quality work. Sonners Contracting Inc. specializes in roof repairs. Our roofing experts are experienced and qualified to provide roofing repairs for a variety of problems, including shingle patching, shingle replacement, shingle tie-in, shingle lacing, and more. We always use high-quality materials that will last as long as your roof does. Reach out to us today!
Are you buying or selling a home? A Roofing certification is the perfect way to protect your investment. For peace of mind, call our certified roofers for free inspections. We can provide you with professional reports and certificates of inspection when you need them so you can offer them to your buyer or mortgage company for verification. 
We offer a maximum of 5 year roof certifications; we also offer repairs if necessary.