Gutter Installation, Replacement, and Repair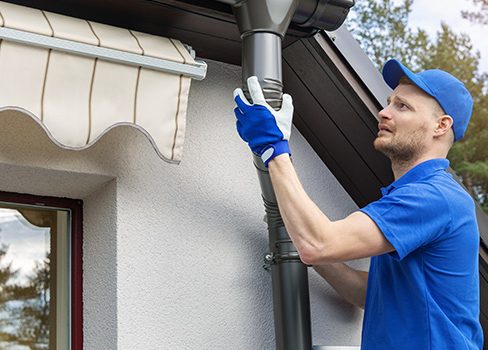 Gutters are an integral part of any residential property, but homeowners often overlook their maintenance. The gutter system is responsible for directing rainwater away from the building and to a safe place outside where it can be diverted into the ground or waterway. With proper care, gutters can last up to several years before needing repairs or replacement.
At Sonners Contracting Inc., we offer top-quality gutter installation, gutter replacement, and gutter repair services to homeowners in Denver and up and down the Front Range. With 15 years of experience in the industry, we have seen it all, which means you can rely on us with any job, big or small! From full-service installation to repair and replacement, our experts will take care of your needs quickly and efficiently, so you don't have to worry about a thing!
Connect with us for more information on how our gutter services can benefit your home!
Our Gutter Services
No gutter? No problem! Sonners Contracting Inc. is a gutter installation specialist with 15 years of experience. Our expert gutter installers will come to your house and provide you with an estimate, as well as offer you a free consultation before installing the gutter system on your property. We use high-quality materials designed to withstand harsh weather conditions such as snow, sun, rain, hail storms, and more. Get started today!
At Sonners Contracting Inc., we own and operate a 5″ seamless gutter forming machine that allows us to take over your gutter project right after the roofing project is completed. This eliminates the wait time between roof completion and gutter installation.
We manufacture and install seamless gutters on-site out of 26-gauge galvalume metal alloy, which prevents rust deterioration. We use advanced techniques to miter the corners and mechanically fasten and seal all corner joints to ensure everything fits perfectly. This process reduces the number of screw penetrations in the gutter troughs and minimizes the chances for leaks over time.
Next, all the gutter hangers are mounted internally and screwed to the fascia with rubber grommet screws. This gives structural strength to the gutter to withstand loads of water, snow, and ice.
We now offer 5" 6" and custom gutter including commercial applications.
Gutter Cleaning & Maintenance
When gutter systems become clogged with debris or damaged, they need to be cleaned out and repaired promptly. At Sonners Contracting Inc., we offer gutter cleaning and maintenance services to ensure your gutters perform well at all times.
Our team cleans the gutter and inspects for cracks or loose joints that may be causing leaks. We also ensure proper gutter slope and drainage for efficient water flow and check for other crucial factors that affect your gutter's performance.
Need we say more? You can avail a complimentary cleaning and checkup within one year when Sonners Contracting Inc. installs your gutter system!
Gutter guard systems are a smart way to protect your gutters and ensure that your gutter's drainage system is working correctly. Gutter guards will prevent leaves, twigs, pine needles, and any other debris from getting into the guttering, which can clog them up and cause water to overflow onto the roof.
At Sonners Contracting Inc., we offer first-rate gutter guard systems that will fit a range of budgets, and our technicians will install them quickly and efficiently. Don't let your gutters get clogged – call us today!